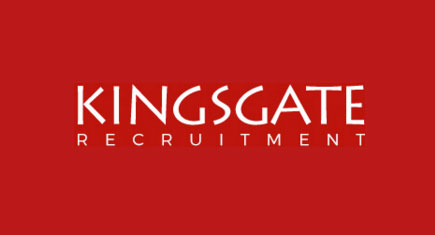 CV Tips and Advice
Writing a CV is always difficult. It's what creates a recruiters first impression of a candidate. Typical questions candidates find themselves asking are: What do you put in a CV? What makes a good CV? How should my CV look? How can I make my CV stand out from the rest? This Advice is here to help you write the perfect CV. Good Luck!
What do you put in a CV?
Make your CV as specific to the role you are applying for as possible.Don't simplify what you've done in previous jobs, give precise details in brief. For example, instead of saying you manage people and hit targets; say you "manage up to 10 people on a daily basis, while ensuring you and your team hit their expected daily, weekly and monthly targets." Make sure you also list any skills you have obtained, as this will be something employers will be keen to know.  Bullet point your Key Skills, as you don't want too much information to over-power the rest of your CV and Employment.
What makes a good CV?
A good CV is made up of key points, which will tell the employer exactly what they want to know. Key points will be made up of your Current and Previous Employment Experience, your Key Skills and your Education. Remember, if a client requires a specific qualification, for example an NVQ Level 3 in Management, make sure it is at the top of your CV, so the employer doesn't have to hunt through your CV to find that information. Good CV's also include no grammatical errors, so make sure you check, double check and then triple check your CV for any errors.
How should my CV look?
CV's are for employers who are interested in what you currently do and what you have previously done. You should start with your Personal Details, Education, Work Experience and Key Skills – make sure these features are obvious! Maybe write the heading in bold, for example: 'Work Experience'. CV's should have relevant information Employers will be interested in, produced in a presentable and readable format. Employers aren't looking at your art skills, so stay away from colours, columns and tables in your CV.
How can I make my CV stand out from the rest?
Most employers and recruiters around the world are using online sources to advertise jobs and find candidates, so take advantage of it! To be noticed, you must go the extra mile! Make sure you add your CV to as many websites as possible and apply for as many jobs possible – as long as your CV fits the job requirements. Call the Recruitment Agency who have posted the advert and make sure you and your CV get noticed!
If you would like some advice on your CV, email your CV to jobs@kingsgaterecruitment.co.uk or pop into Kingsgate anytime Monday to Friday between 9:00am and 5:30pm.
Why not have a look at the list of jobs we are currently recruiting for and apply for any you are interested in: http://www.kingsgaterecruitment.co.uk/category/latest-jobs/