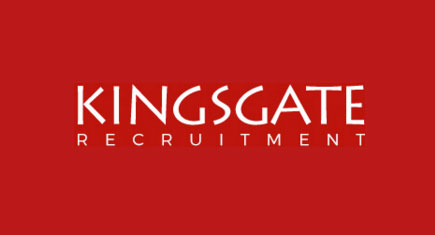 Kingsgate Recruitment – BEST SME Business !

After eight years operating from our Kingston upon Thames offices, we have decided to enter the BEST BUSINESS in Kingston awards!
We've submitted our application so fingers crossed we will be shortlisted!
SME success is an essential component within our economy's lifeblood. It is therefore absolutely vital that  businesses – across a broad spectrum of products, services and operating within a variety of market sectors – continue to start up, grow, flourish and move into a position of longer term sustainability.
This award sets out to recognise and acknowledge the ongoing role that all SME businesses play in growing and sustaining our economy, particularly in south London.
This Award will go to the SME business that can best demonstrate the following:
Pro-active Leadership and Management
Robust and Fully Integrated Sales /Operational Model
Strong financial growth performance results
Significant sustained Business/Market growth achievements
A clear, concise and impactful plan for sustained growth
Innovation and Differentiation within the business
If you would like to make comments about your experience with Kingsgate Recruitment, please contact james@kingsgaterecruitment.co.uk